Here's a little peak at my holiday lights  — from a real little spruce tree on our front porch to our elegant flocked upstairs tree to our big tree setup downstairs. 
I am excited to join my friend Brittany from Our Home Made Easy who is hosting today's Christmas light home tour. Don't forget to pin this post for later! 
Holiday

lights

Tour 
The tour begins on our porch with a little live Colorado Blue Spruce tree. Its decorated with incandescent pearl lights with clear and blush dimpled bulbs plus pearly bulbs. This mini tree is the perfect size for our narrow porch walkway up to our door and I love the look of the round bulbs on this tree.
I kept it simple with just lights since I like the clean look and because our front porch can get a little windy. (ps If you want a peek at what my porch looks like, check out my Front Porch Refresh post from earlier this year)
Once you enter our home, you're greeted by a new bench I built this week — DIY tutorial coming soon — with some light and airy holiday lights and black lanterns with flicker candles.
I love the timer feature of these lights — they pop on every day just as its getting dark. Above the bench are my Modern Winter Wreaths which help take your eye up the wall and frame the bench.
As you come into the living room, you'll see our upstairs tree. This is a pencil pine that is flocked with some gorgeous pine cones. This tree is new this year since we decided to move our big tree + birch tree downstairs instead of trying to squeeze it into the living room.
I decorated the upstairs tree with a simple strand of pearls to keep it clean and elegant, while our downstairs tree has all of our fun ornaments.
Next to the tree is a buffet with more light and airy lights, flicker candles, some gold reindeer, and winterberry floral picks in a gold and white vase. Our stockings hang above this going up our stairs.
I'm a huge fan of white and gold for Christmas decor — its just so elegant and clean looking. You can see some more specific details of my decor in the 18 White Christmas Decor Ideas to turn your house into a Winter Wonderland post.
Once you go downstairs, you'll see our big Christmas tree and white birch tree side by side. I love the contrast between the two trees and they look great together to create a mini Christmas forest.
They are looking a little bare because I have a ton of wrapping to do, but with a big family two trees provide plenty of room to spread out all the gifts.
The one thing I didn't include in this video is my Holiday Tablescape, which has its own video to show you how it put it together plus a perfect tablescape guide you can download with checklists and tips for creating the perfect holiday table.
shop things :

CHECK OUT ALL THE OTHER MERRY & BRIGHT CHRISTMAS LIGHT HOME TOURS HERE!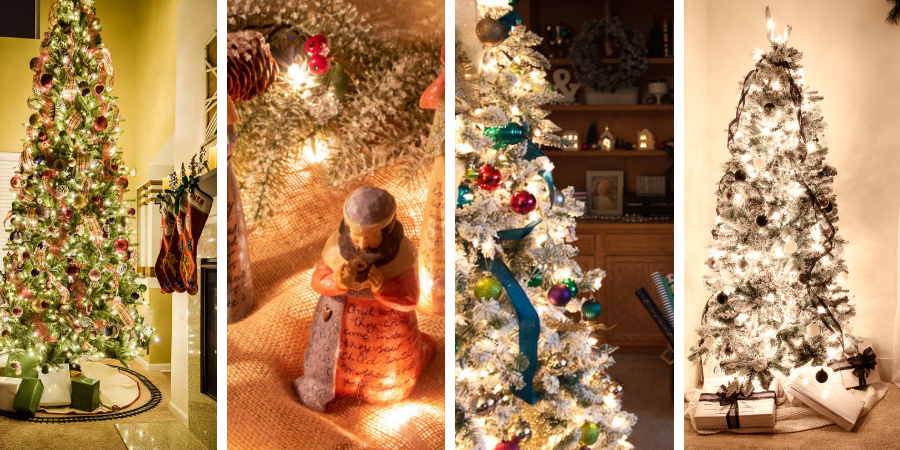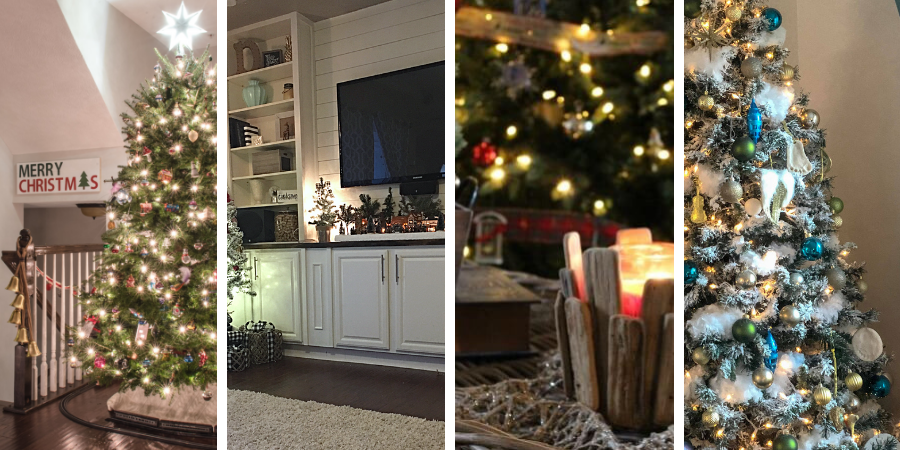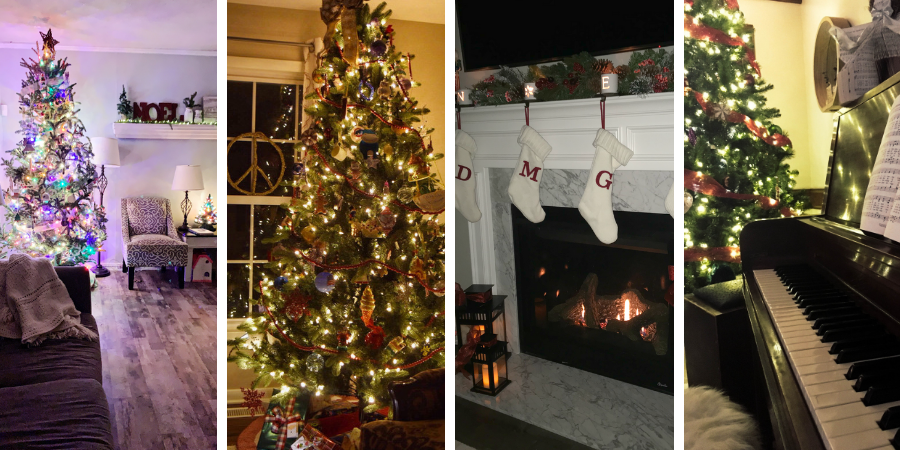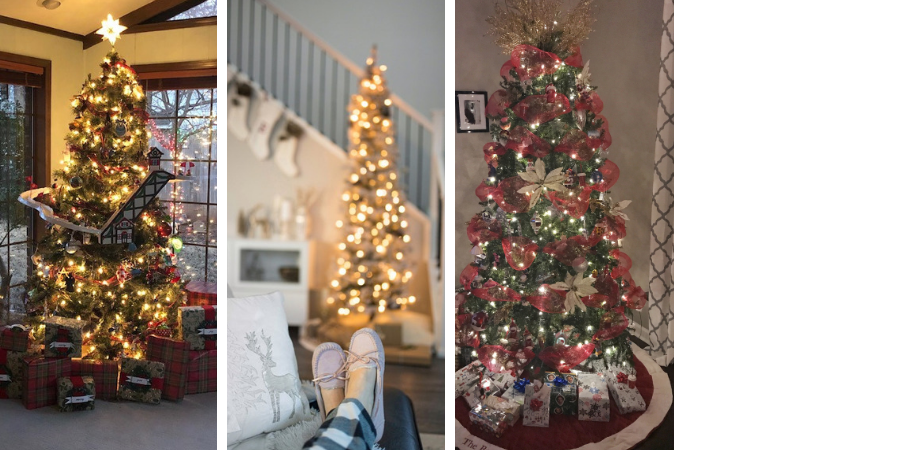 Don't forget to pin this post for later! 
is your house ready for the holiday? what's your favorite part of holiday decor? leave a comment below, or use #neverskipbrunch